Petra is on most people's bucket list of sites to visit and we can thoroughly recommend Jordan as a great and safe destination. Other offerings in Jordan are the Dead Sea, Wadi Rum made famous by Lawrence of Arabia, Um Qais, Aqaba and numerous Biblical sites. How about an evening open-air Cooking School overlooking old Amman? Follow in Lawrence's footsteps riding camels in Wadi Rum. Sip Bedouin tea or smoke a water pipe under the vast star-studded desert sky.
In Israel religious pilgrims have been travelling to Jerusalem for centuries, yet you don't have to be religious to appreciate this city's profound cultural and historical significance. An easy walking city as you tour the major sights on foot you will also find yourself immersed in the daily life of this ancient, revered and wonderful place.
Tel Aviv is a youthful, modern more secular city formed in 1909, with a diverse population. Clubs, bars, a thriving arts scene, gay life and beaches attract artists, musicians and young professionals. Bauhaus architecture has won the city its UNESCO designation and the nickname "The White City". Not to be missed are the Haaretz Museum, historic Independence Hall Museum, bustling Carmel Market and Old Jaffa's boardwalk.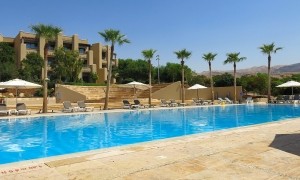 Dubai once just a stopover to Europe is now an exciting destination unto itself. Dubai is a cosmopolitan city oasis that towers over the Arabian Desert. Not only a playground of the rich and famous the emirate is opening up to people of all social status. There are more than seventy shopping malls in Dubai, as well as countless numbers of more traditional retail outlets. Shoppers and sightseers alike should not miss visiting the Ibn Battuta Mall. As well as retail outlets, it also contains a wide variety of entertainment and food and drink options.
Other great destinations that must be mentioned are Cuba, Morocco, Madagascar, Ireland, New Zealand and Turkey. If it's a place worth visiting, chances are we've been there. Ask us for our recommendations.
Our experts will create the perfect holiday for you